###Bookinform_button###
DJ Metzker Viktoria
Exklusive for Austria
Bio
Right away she made it to the first round adn eventually ranked 9th. Moreover the competition provided the opportunity to show her vocal talents and she and her friend were discovered by the frontman of Back to Black, Bebe. He adviced the girls to start recording songs and remix them in R&B style. Because the new duo separated, Vikto?ria abandoned her musical career for the moment.
Victoria, then focused on primarily on her model career, what soon was to be crowned with success. Various awards in important beauty contests followed. Interesting job opportunities in Hungary and international didn't took long to follow. She posed for trendy fashion labels and adorns the cover pictures of various magazines in Paris, London, Munich, Milan (SFT, Crank, Armani outlet) For the wellknown watch brand Cornavin she was the face in Eurostyle magazine and she also worked as a model and presented shows for the bathing outfit label My77 Underwear all around Hungary.
Since 2007 , Vikto?ria also pursued a DJ career, because of her enduring passion for music. She learnt Djing alongside Junior, one of the best known Hungarian Djs. With the support of Sensation Club, she had gigs in various clubs, like Cafe del Rio during summer, which gave her the oppertunity to develop her technical skills.
Her career as a model was still very successful. In May, one of the most prestigious competitions of the world was announced: Playmate of the Year. Whre she made it promptly to the finals. After 5 months of photo shoots and media presence, on september 28th she was chosen the most beautiful bunny of the year and thus became Hungarys Playmate of 2007.
Her DJ career made huge steps. In december 2007 december she made her debut as future DJ at Club Sensation during a big event. Many job opportunities throughout the country and abroad in various trendy clubs followed. Since her debut party, she is DJing and enthralling people every weekend in different cities around the world.
Currently, she is busy learning the electro house-vocal style singing since she also includes her singing skills in her performances. Since the beginning of 2008, every second month, she is DJane of the Hungarian radio show 'Radio 1 Ministry of Sound ' which is one of the most heard radio shows on Friday night. A hundred thousand people listen to it every week! Her first song featured by Dj Junior was released in February 2008 with the title "The house of Playmate". It was also released as mixed cd (thanks to Nike&Playersroom) after her first tour. The three month party series that involved the entire country came to a successful end in May. Various DJ's like Ba?ra?ny Attila& Flamemakers, Dj Thomy and Chris Lawyer created remixes for Victo?ria.
In October 2008 she became resident DJane of the new Saturday Club in Budapest. She also creates the party mood in Club Play and is celebrating together with 3000-3500 people each week. One month later she worked with the Dutch superstar Funkerman and the German DJ and producer Eddie Thoneick. In November 2009 she will release her second and new song: "Playmate" (feauturing Dj Junior, Na?ksi, Brunner) including an official music video and remixes by Sergio Flores, Chris Montana and Patric la Funk.
Since 2009 Victo?ria is one of the most booked DJanes worldwide, with circa 100 shows per year! First remix jobs follow for Roger Sanchez with "Get Together" (Stealth Records) and Denis The Menace vs. Chris Montana with "Spanish Hustle" (Subliminal Records).
And people should be prepared for more to come! In March 2011 a new CD compilation will be released "Ibiza World Club Tour Vol. 2", compiled and mixed by Vikto?ria. In April 2011 the Dutch label SPINNIN RECORDS will release a new single, DJ Metzker Vikto?ria feat. Mitch Crown "So Amazing", with vocals by Mitch Crown. Furthermore a new single together with Abigail Bailey is planned.
Vikto?rias new website 2011 can be found here: www.djmetzkerviktoria.com
Many new gig highlights will follow 2011 in Dubai, Oslo, Madrid, Chisinau, Moscow, Milano, Las Vegas, Berlin, Munich, Karlstadt and Riga. By now Victo?ria adorns the Playboys cover pictures in 11 countries (such as Mexico 2009, the Netherlands 2008, Ukraine 2009, Colombia 2009, Spain 2008, Croatia 2001, Hungary 2007, 2008, 2009, 2010) and 2 new cover pictures can be admired at Playboys Croatia and Germany in 2011
Also in 2011 Viktoria was doing a new residency at Ushuai Beach and Privilege Ibiza for the Spanish brand SuperMartXe, as well as new fashion campaigns for FHM and the Jim Beam / Red Stag Club Tour Germany 2011, with 15 stops in den most beautiful German cities (Berlin, Munich, Hamburg). In 2012 new production cooperations with Roger Sanchez are following.
Videos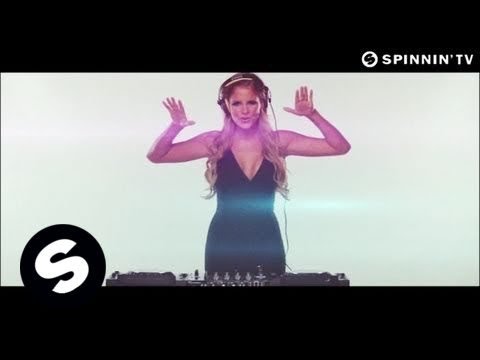 Downloads
more info
Viktoria on Facebook
Viktoria Metzker
Presspics
Youtube Channel