###Bookinform_button###
Miss Nine
Exclusive for Austria
Bio
Miss Nine Miss Nine started to spin records at the age of 18. It only took her three months to get her first gig on Queensday on the Red Bull boat. After this gig she was asked to play at the first Motion party in the Musicfactory in Amsterdam. It was a very succesfull performance and therefore she was asked to be one of the resident dj's of Motion.
The sounds of Miss Nine can be best described as energetic grooves with a lot of vocals. She also likes to play a little deeper, close to progressive, but that depends on the location, the crowd and the atmosphere.
Miss Nine already played with big names like SisterBliss, Kevin Saunderson, Layo & Bushwaka, Hybrid, Jack de Marseille, Ken Ishii and many more. In December 2003 she did a tour throughout Curaçao and Aruba, with a superb performance on the famous Mambo Beach. She also had her first appearance at the 10th edition of Dance Valley, where she was the youngest artist. This summer she played in Turkey, Germany, England and Tenerife.
Since April 2004 Miss Nine has her own studio together with dj Sem Sonic. They are working on a few releases together. Hopefully there will be a track finished at spring 2005.
Model Besides deejaying Miss Nine is a fulltime model for Elite Model Management, which brings her around the world to do all kind of photo shoots, commercials and catwalk shows for beauty and fashion. Last season she became the face of the new brand Vittor Kahn from New York and she is often wearing VK clothes during her gigs.
Videos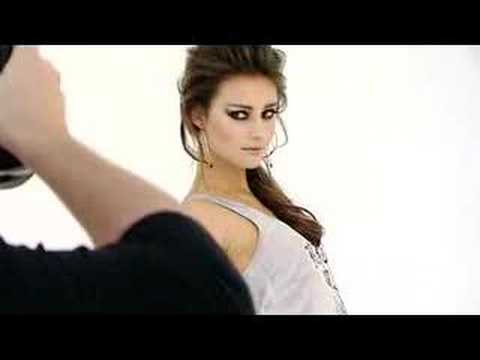 Downloads